Baby Shower Gift Guide
SHOWER THE SOON-TO-BE-MAMA & PAPA IN YOUR LIFE
WITH GORGEOUS GIFTS THEY'RE SURE TO LOVE & APPRECIATE
It may be the season for Grads and Dads, but Spring and Summer are  packed with baby showers, too.  If you're on the Guest List but nothing on the Registry suits your fancy, fortunately for you, we're here to help.
No two babies are alike, and not all baby shower gifts are created equally. Check out our Editor's picks of high quality, hand-crafted items from Finn + Emma, Lorena Canals, DockATot and Ollie Swaddle for perfect baby shower gift giving ideas:
FINN + EMMA
No Baby Shower is complete without an appearance by the one and only Finn + Emma. In the land of Finn + Emma, you'll find sustainability, fair trade and organically grown cottons that are also contemporary, whimsical and swoon-worthy. No boring designs and toxic chemicals here, just an abundance of fresh prints and heirloom quality construction. All clothing is made with buttery soft organic cotton from India and Peru with G.O.T.S. Certified Cotton and made in the USA. Features easy-snap fasteners with our signature coconut inserts for quick access when changing or bathing. Toys are made from the finest 100% organic cotton, eco-friendly dyes, and all natural, untreated Indian wood. All garments and accessories are produced in fair trade settings that focus on social and economic independence for local people, women especially, working to provide for their families in a safe and fair environment.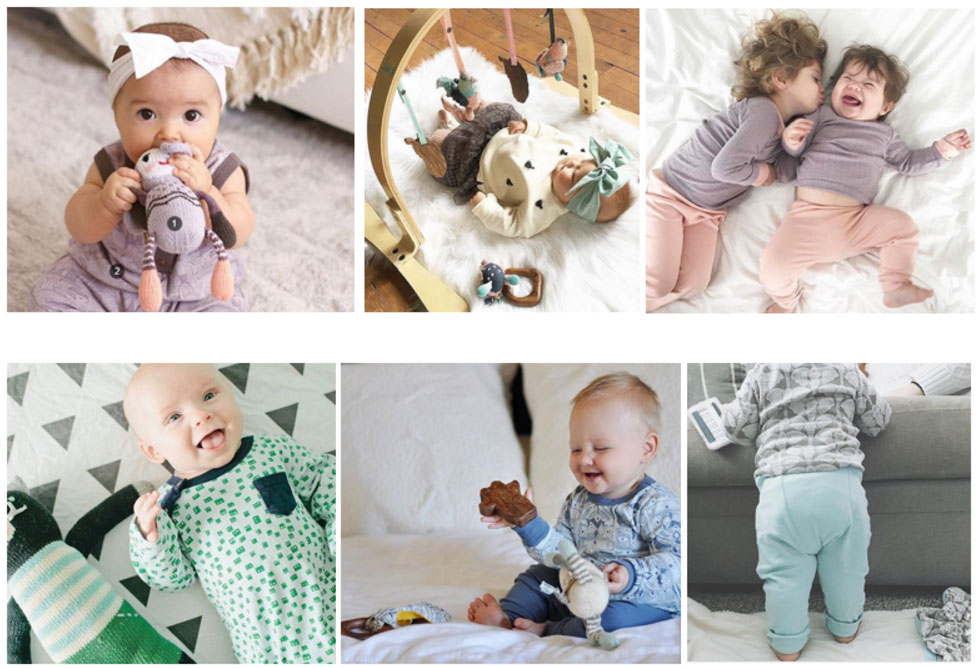 LORENA CANALS
Adorn baby's floor with a luxurious rug and wrap him up in the softest baby blanket to be had. Spanish Designer Lorena Canals revolutionized the rug market with high-quality washable rugs that are hypo-allergenic, made from non-toxic chemicals, natural dyes and without environmental hazards. The result is beautifully designed, eco-friendly and exceptionally-made rugs and accessories perfect for your new little one. Celebs fans such as Penelope Cruz, Jessica Simpson, Michael Phelps, and Kim Kardashian love Lorena Canals.

DOCKATOT
Give a new mom the ultimate baby shower gift—the award-winning DockATot Baby Lounger. DockATot gives parents a safe, snug, soothing spot for baby with a unique shape and design. DockATot is totally portable whether you're a jet-setting family or you just want to move the docking pod from room to room, it reduces risk of flat head syndrome (a result of a baby lying on one side of the head more than the other) and it makes tummy time more easy and way more fun by giving baby an ideal spot to prop them up and develop neck strength. As your baby grows older and is transitioning from a crib to a bed, the air-permeable bumpers act as bed rails and give little ones a snug sense of security in their big kid bed.DockATot Baby Loungers are available in two versions: the Deluxe for babies up to 8 months old and the Grand for 9-36 months ($85-$290)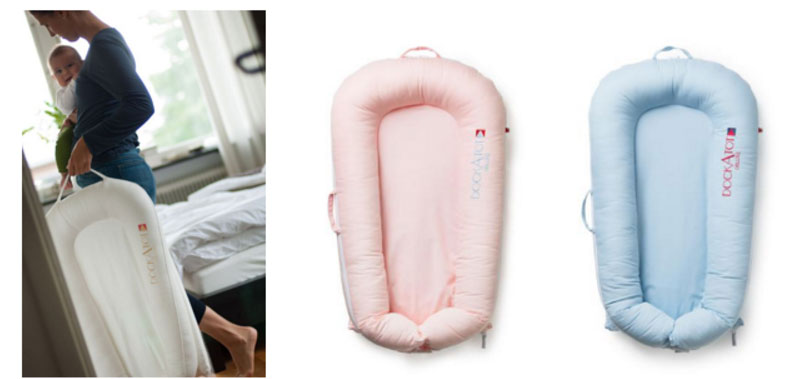 OLLIE SWADDLE
Help baby (and mommy!) sleep with Ollie Swaddle, The Smarter Swaddle™. It was invented by Hindi Zeidman, whose foster baby, Oliver, was not sleeping or thriving. This special swaddle changed all that. The Ollie Swaddle is the ultra-soft swaddle proven to help babies sleep longer and better with its patented moisture wicking fabric that regulates baby's temperature, preventing the risk of overheating. Ollie Swaddle also has an opening at the bottom for diaper changes. It will grow with your baby as the velcro tabs allow parents to adjust the fit as baby gets bigger, saving you money as you'll only need one. It keeps babies safe and comfortable for important napping and a good night's sleep, reducing the Moro reflex or spontaneous arousal.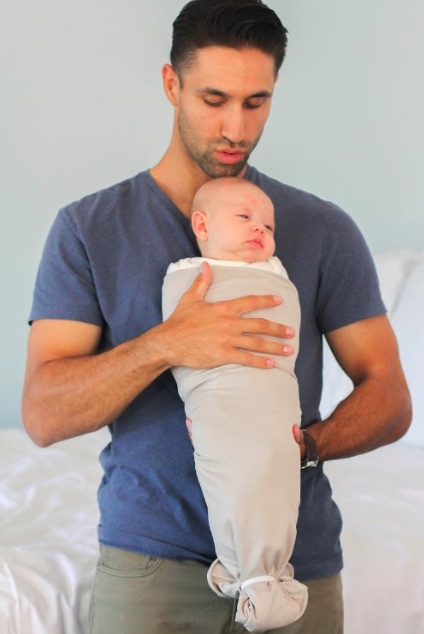 The Ollie's elastic fabric also moves with baby, which helps prevent any hip dysplasia issues. Preterm infants show improved neuromuscular development, less physiological distress, better motor organization and more self regulation abilities. Swaddling helps calm fussy babies and reduces the occurrence of SIDS by preventing babies from rolling from back to front. Keeping babies on their backs also helps babies regulate body temperature and keeps a clear airway promoting a higher quality of sleep. Available in 4 soothing colors, called the Nature Collection which was especially designed to calm and promote sleep. Retails for $59.